Shenzhen Xunjiexing Circuit Technology Co., Ltd
Shenzhen Xunjiexing Circuit Technology Co., Ltd., founded in Shenzhen in 2005, has been focusing on the production and manufacturing of high-level and high-precision PCB fast boards and small and medium-sized batch boards. It is the most competitive fast board supplier in China and a leading circuit board supplier of "multiple varieties, small batch, short cycle and high-level" in China. The products are widely used in communication, security, medical, aerospace, military, automotive, computer and other high-tech fields. With its strong strength, reliable quality and fast delivery time, it has been widely recognized by customers and the industry. It has successfully established the "Xunjiexing" brand and become a leader in domestic express model enterprises. The company is a member of CPCA and SPCA, and has been selected as "Shenzhen High tech Enterprise", "Top 100 Enterprises with the Most Growth Potential", "Pengcheng Advanced Waste Reduction Enterprise", and "National High tech Enterprise".
The company has passed ISO9001:2008 certification, American UL certification, ROHS certification, TS16949 certification in 2009, military quality management system certification in 2010, and ISO14001:2004 environmental management system certification on April 24, 2012
The company has the technology to produce 42 layers of plates. The maximum plate thickness aperture ratio can reach 26:1, the maximum plate thickness is 7.0mm, the maximum copper thickness is 7OZ, the minimum mechanical drilling is 0.10mm, the minimum laser drilling is 3mil, and the minimum line width/spacing is 2.0/2.0mil. The company has three stages of HDI board production technology; He has rich production experience in thick plates, thick copper plates, composite plates, high-frequency plates, high TG plates, high-precision impedance control plates, back plates, buried resistance plates, etc.
The rapid processing of double-sided boards can be completed in 24 hours, and the fastest cycle of 4-8 layers of boards can be 2-5 days. It can provide customers with satisfactory products faster, shorten the R&D cycle, and seize the market opportunity. At present, the daily delivery capacity has reached more than 100 kinds, the monthly delivery area has reached 14000 square meters, and the proportion of multilayer boards has reached 94%.
At present, the company has nearly 600 employees and an engineering team of 70 people. With rich experience, the company is familiar with engineering treatment and impedance design, and can customize the feasibility design scheme for you. Powerful Genesis2000 software is used to provide technical support 24 hours a day, fast quotation response 3 hours a day, and direct technical communication with foreign customers in standard English.
The company has invested heavily in the introduction of advanced equipment from Germany, Israel, Britain, Taiwan and other countries and regions, and its process technology is at the leading level in China. Establish a long-term and stable cooperative relationship with well-known domestic material suppliers. The comprehensive qualification rate of products is more than 93%, and the delivery deadline rate of products is more than 95%.
Our goal is to cultivate first-class employees, manufacture first-class products, build a first-class enterprise, contribute to the development of the electronic industry, and lay a foundation for China's PCB industry in the international position.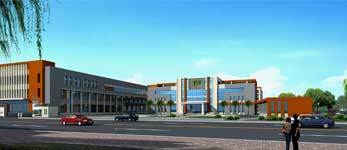 Recommended News