The establishment of CNR Corporation marks a new starting point for the development of China North Railway Station. China's rail transit equipment manufacturing industry has made remarkable achievements after a hundred years, especially after three decades of reform and opening up and six major railway speed increases.
As a leading enterprise in China's rail transit equipment manufacturing industry, CNR has inherited a hundred years of accumulation, resolutely developed and innovated, insisted on the combination of introduction, digestion, absorption, re innovation and independent innovation, and initially achieved the goal of locomotive strategic surpassing, passenger cars re creating brilliance, freight cars continuing to lead, and diversified business scale expansion. Its strategic advantages in technology and market are gradually emerging, which not only meets the development needs of China's rail transit, It also exports to nearly 80 countries and regions. With world leading manufacturing and maintenance facilities for high-speed EMUs, CNR is the largest supplier of EMUs with a maximum speed of more than 300 kilometers per hour in the world. According to the data of China Railway Corporation, CNR accounted for 66.0% of the total number of multiple units with a speed of more than 300 km/h purchased by China Railway Corporation in 2013. At present, all EMUs of Beijing Tianjin Intercity Railway, China's first high-speed railway with a speed of more than 300 kilometers per hour, which has been put into operation since 2008, are CRH3 EMUs manufactured by CNR; According to the total amount delivered from 2008 to 2012, CNR is also the world's largest electric locomotive manufacturer, with the world's leading and China's largest locomotive production base and locomotive maintenance facilities. According to China Railway Corporation, CNR won 57.3% of the total locomotives purchased in 2013. At the same time, CNR also focuses on the core systems and components of passenger cars, freight cars, urban rail metro vehicles, rail machinery, engineering machinery and equipment, and rail transit equipment. In order to make full use of our strong R&D capability in rail transit equipment products and parts, our long-term relationship with Chinese raw material suppliers, and our understanding of China's rail transit equipment and urban transport market, CNR also manufactures mechanical and electrical products, clean energy and environmental protection equipment, conducts raw material trade Provide financial leasing of rail transit equipment and mechanical equipment and management contracting services of urban rail transit and other related projects.
CNR Corporation will earnestly shoulder the historical mission of "connecting with the world and pulling the future", faithfully fulfill the social responsibility of "serving the country, serving the society, repaying shareholders, caring for employees, taking into account the interests of all parties, and maintaining the healthy development, stability and harmony of the enterprise", and commit to establishing a scientific and efficient corporate governance structure and organizational structure; Establish a scientific decision-making system, a sound internal control mechanism and a sound overall risk management system; Continue to strengthen technological innovation and pursue scientific and technological leadership; Strengthen the international capital operation capability, build a stronger and larger capital operation platform, and realize the grand vision of "building CNR into a world-class enterprise in the rail transit equipment industry" as soon as possible.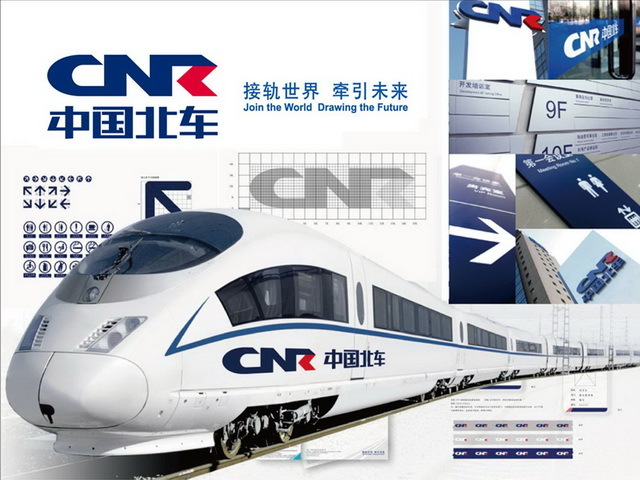 Recommended News