14 Research Institutes of China Electronics Technology Corporation
The 14th Research Institute of China Electronics Technology Corporation, located in Nanjing, a famous city in the south of the Yangtze River, is a large comprehensive high-tech research and development base with the longest history, the largest scale, the broadest professional coverage, the strongest R&D force, and the richest technical achievements in the field of electronic system engineering in China. During more than 50 years of development, it has made outstanding achievements, It has made outstanding contributions to China's scientific and technological progress and national defense modernization.
The 14th Research Institute of China Electronics Technology Group Corporation currently has nearly 5000 employees, covering an area of more than 1 million square meters. It has 15 professional research departments, seven processing and manufacturing plants, one equipment department and two large electronic system engineering test sites. The institute is equipped with national key laboratory of antenna and microwave technology, rail transit signal engineering technology research center and other discipline research institutions, and has the largest microwave anechoic chamber, radar system simulation and integration laboratory, microelectronic assembly technology center, flexible processing and manufacturing center and other first-class research and development facilities in China. Its professional and development products cover radar, communication, information systems, antenna microwave, high power equipment, software Signal processing, RF simulation, electronic countermeasure, applied magnetism, microelectronics, electronic instruments and meters, traffic electronics, display system engineering, industrial automation, special components and other dozens of professional fields. In the long-term scientific practice of engaging in the research of national defense cutting-edge technology, the 14th Research Institute of China Electronics Technology Corporation has formed a scientific research team that combines the old, the middle and the young with distinctive disciplinary characteristics and strong overall comprehensive advantages. At present, there are three academicians of the CAE Member, five young and middle-aged experts with outstanding contributions at the national level, more than 50 doctoral and master's supervisors, 91 experts enjoying special government subsidies, more than 600 engineering technicians with senior titles or above, 20 senior technicians, and more than 70 technicians in the institute. At the same time, it has doctoral and master training centers and postdoctoral research stations in multiple disciplines, and has hosted Modern Radar Academic journals with high academic status, such as Journal of Microwave, Electronic and Mechanical Engineering, are in the leading position in China in such technical fields as phased array, pulse Doppler, monopulse, microwave imaging, digital pulse compression, ultra-low sidelobe antenna, transceiver module, solid-state power synthesis, high-speed digital signal processing, high-performance grating display, microelectronic assembly, high reliability, thermal design, surface mounting, etc, Some of them have reached the international advanced level. Since the reform and opening up, the 14th Research Institute of China Electronics Technology Group Corporation has been striving for the goal of "cultivating first-class talents, producing first-class products, striving for first-class management, and creating first-class benefits". It has formed a fine ethos of "being realistic, rigorous, collaborative, and innovative". It has established and improved a complete set of scientific, procedural, and standardized research and production assurance system, passed the ISO9001 quality system certification earlier, and achieved compliance with international standards, The product technology level, reliability and life-cycle cost index level are all in the leading position in the same industry in China. April showers bring May flowers. After decades of hard work, the 14th Research Institute of China Electronics Science and Technology Corporation has successively developed more than 100 large-scale electronic system engineering products with international advanced level and filled in domestic gaps, made outstanding contributions to many national key projects and major experimental projects, such as "two bombs and one satellite", "manned space flight", "Three Gorges Water Conservancy", and has been commended and awarded by the State Council and the Central Military Commission for many times; While serving the main battlefield of the national economy, it also actively develops the international market. Its electronic system engineering products have been exported to dozens of countries and regions, including the United States. So far, the 14th Research Institute of China Electronics Technology Group Corporation has achieved more than 2000 scientific research achievements, including more than 100 national achievements, more than 200 ministerial and provincial achievements. Many projects have won honorary titles such as the "National Top Ten Scientific and Technological Achievements", the National Special Prize for Scientific and Technological Progress, and the First Prize.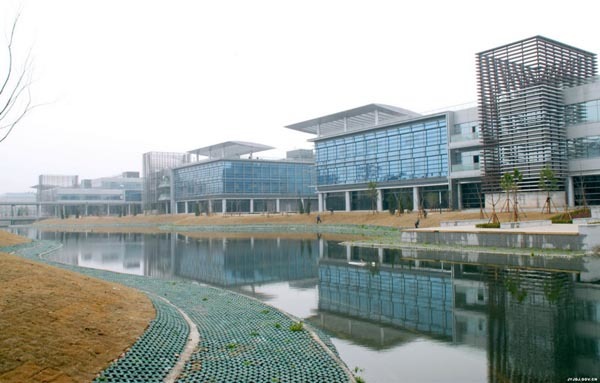 Recommended News