German Lauffer Composite High Temperature Press
The German LAUFFER high temperature press for composite materials can be used for pressing various composite materials and carbon dimension materials. The composite press is designed with new technology, with high temperature and high pressure.
---
Message
The German LAUFFER composite high temperature press is specially designed for various composite materials, carbon fiber and other materials in the fields of aviation materials and automobile manufacturing. It can meet customers' latest pressing technical requirements, and has an economical, environment-friendly and energy-saving pressing system. Its quality and reputation are recognized by customers around the world. Different technical specifications of customers require LAUFFER to provide customized solutions. Customers are welcome to call us for consultation.
Pressure accuracy: pressure repeatability accuracy can reach ± 0.5%;
Pressure: 50T~2000T optional, worktable can be customized as required.
Temperature: 100 ℃~ 650 ℃ optional.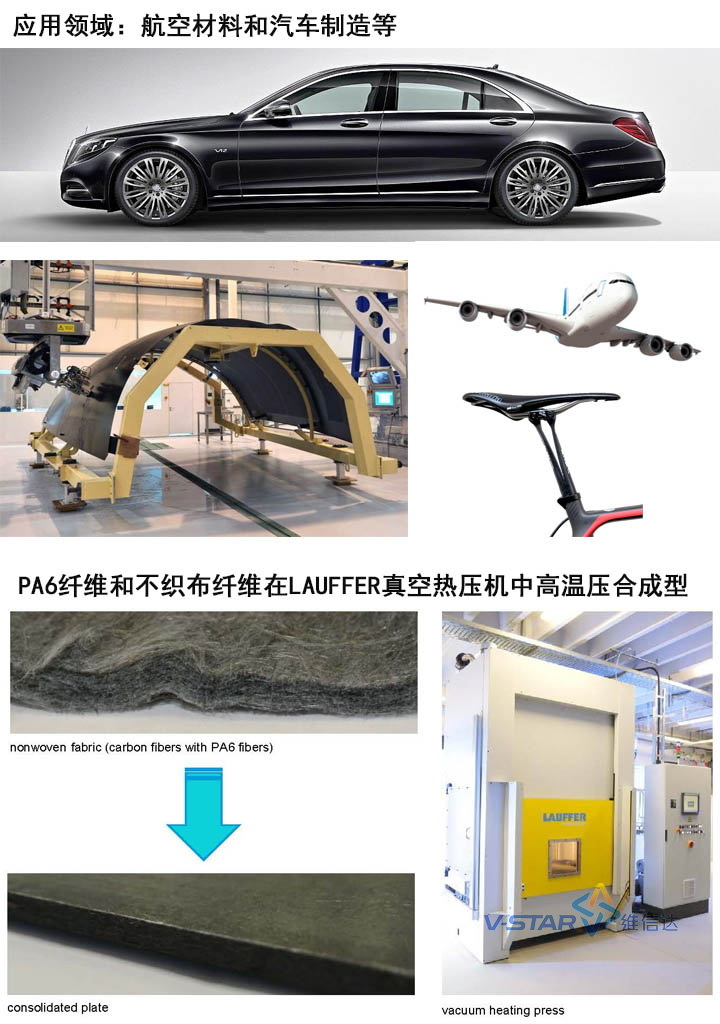 Pressing process: lay the carbon fiber prepreg evenly between the upper and lower molds, place the mold on the hot press molding table after the mold is sealed, solidify the resin and prepreg on the special hot press for molding after a certain period of high temperature and high pressure, and remove the carbon fiber products from the hot press. This forming process has the advantages of high strength, high precision, light weight, less environmental impact, and is conducive to batch production. It is suitable for batch and standardized production of parts.
key word:
German Lauffer Composite High Temperature Press