High Impact Punching Machine
NP-3400 high impact punching machine is simple, fast and accurate, and the image recognition automatically grabs the ergonomic platform design of the center, so it can work for a long time without fatigue.
---
Message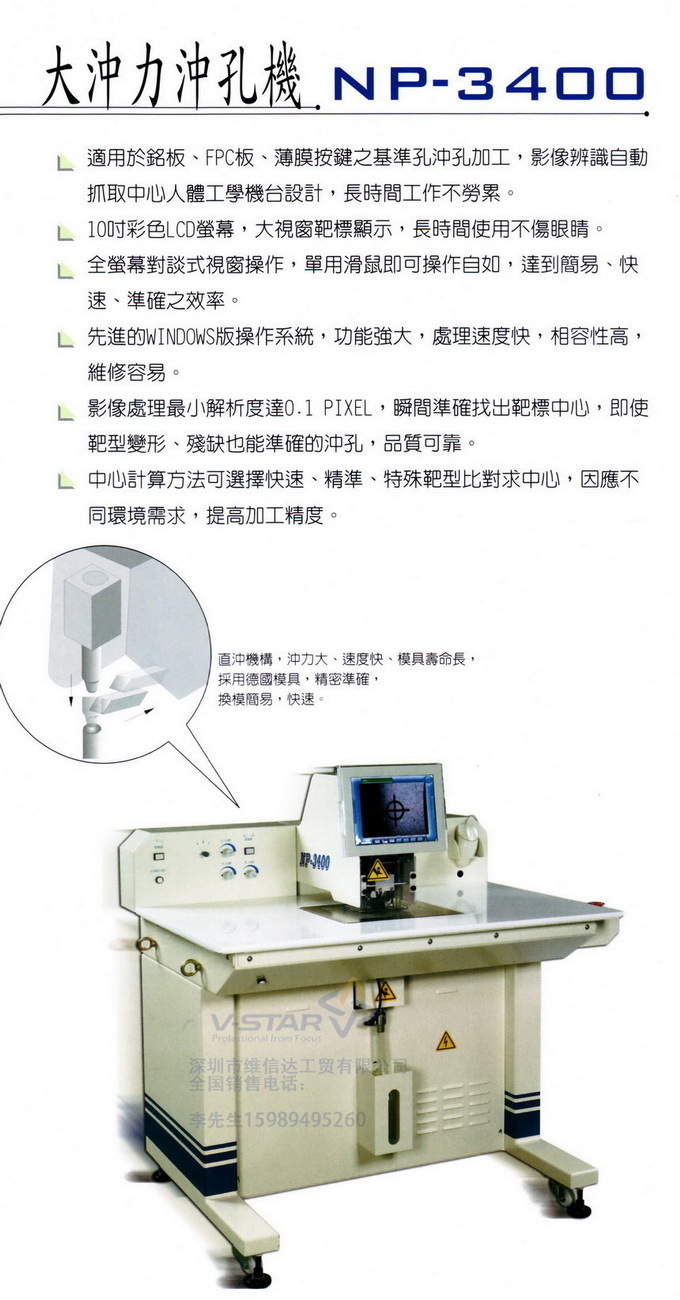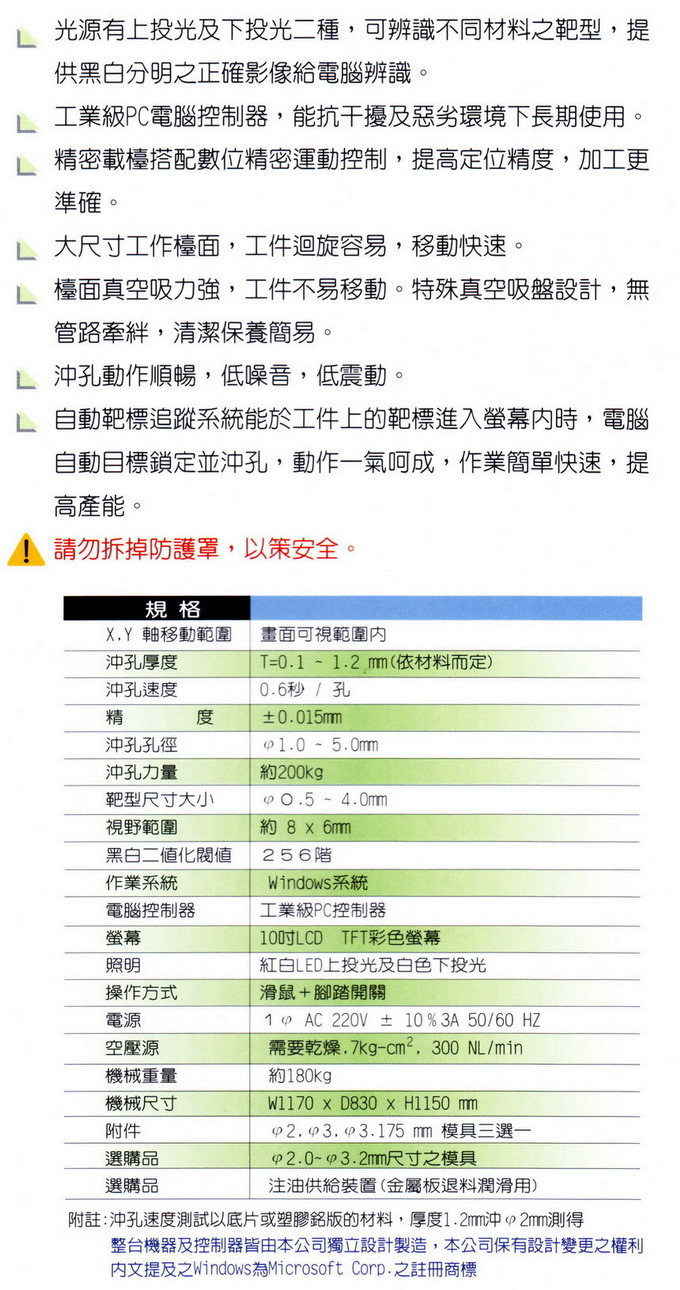 NP-3400 大冲力冲孔机适用于黑/棕色底片、FPC板、塑料铭板、手机面板、金属铭板、薄膜按键之基准孔冲孔加工,影像辨识自动抓取中心.10吋彩色LCD屏幕,大窗口靶标显示,长时间使用不伤眼睛。全屏幕对谈NP-3400 high impact punching machine is suitable for punching reference holes of black/brown negative film, FPC board, plastic nameplate, mobile phone panel, metal nameplate, film keys, and image recognition automatic capture center 10 inch color LCD screen, large window target display, long time use will not hurt your eyes. The full screen conversational window operation can be easily operated with the mouse alone, achieving simple, fast and accurate efficiency. When the target on the workpiece enters the screen, the automatic target tracking system can automatically lock and punch the target on the computer. The action is simple and fast, and the productivity is improved.