Vacuum Press
The vacuum press is composed of heat medium oil temperature control system, heating system (hot press), cooling system (cold press), electric control unit and vacuum pump; Used for pressing printed circuit board, 5G base plate, CCL and other materials.
---
Message
The vacuum press produced by Germany LAUFFER Company has a perfect solution for laminating. The vacuum press is composed of a temperature control system of hot medium oil, a heating (hot press), a cooling system (cold press), an electric control unit and a vacuum pump. The production line can be reasonably arranged according to the needs of the site. In addition, optional accessories such as feeder car, automatic feeding and unloading device and temporary storage system can effectively realize automatic pressing system and automatic mechanical operation.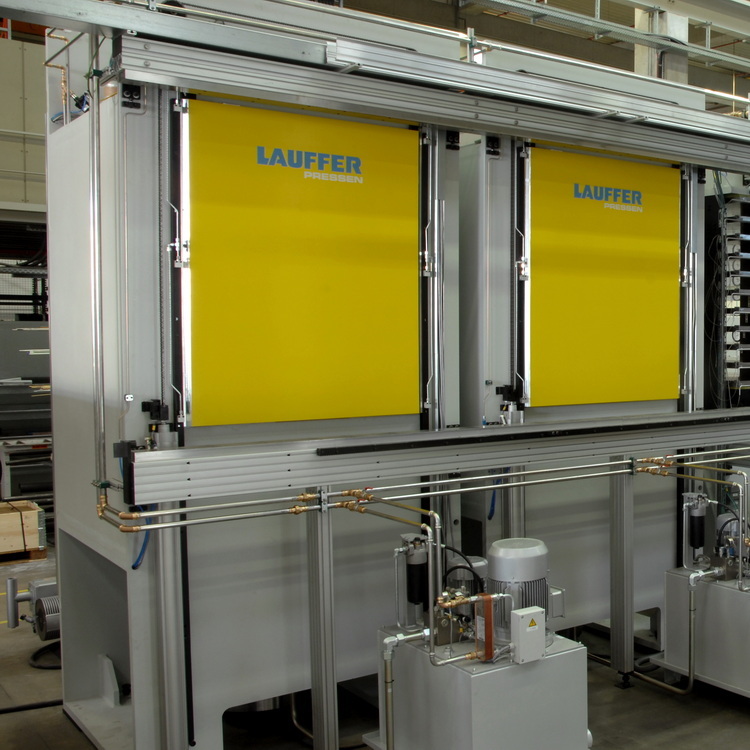 The heating mode of vacuum press can be boiler heating heat transfer oil configured with temperature control unit heating (CCL press), electric heating heat transfer oil heating, and electric heating direct heating; You can choose freely according to the needs of production.
The steel structure body of the vacuum press is calculated according to the precision structure of the computer and the stress deformation analysis. After the welding of high-strength steel plates is completed, the steel structure body is processed as a whole after the complete internal stress relief, to ensure the repeated precision of the vacuum press durability.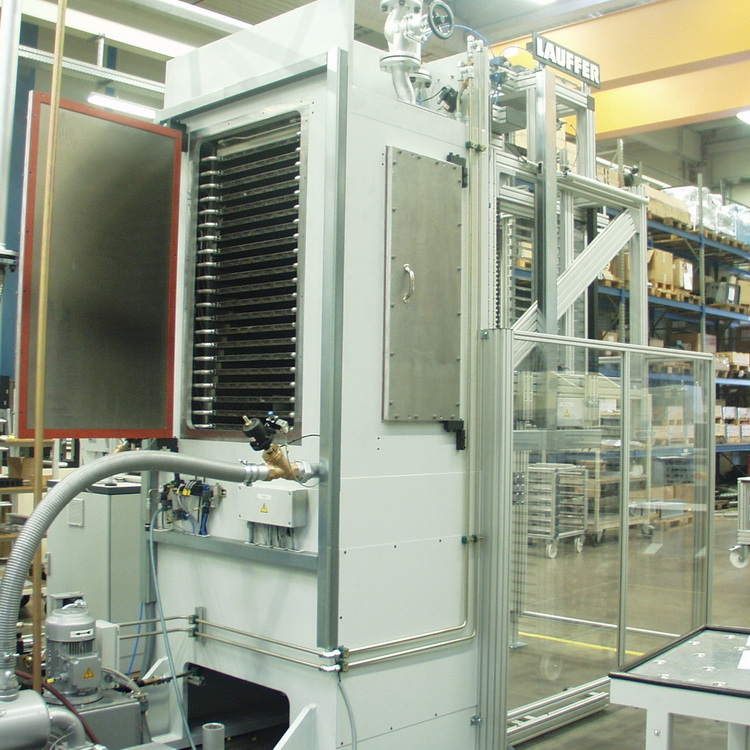 The technical parameters of the vacuum press can be customized according to the customer's technical requirements:
A. Total pressure: 30~2600 (KN)
2. Table size: 960x760 (mm)
3. Number of openings: 1~20 (open)
4. Opening distance: 100-200 (mm)
5. Heating mode: electric heating conduction oil type or electric heating direct heating type
6. Working temperature: 160~400 (° C)
7. Pressure control accuracy: ± 1 (kg/cm2)
8. Temperature control accuracy: ± 1.5 (° C)